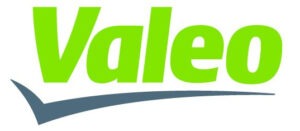 Valeo is one of the world's leading automotive suppliers and partner to all automakers worldwide. A leading manufacturer of clutch systems, friction materials, engine cooling and thermal systems, and a European leader in air conditioning systems, lighting, security and electrical systems.
Valeo are leading the way with innovative technologies related to the reduction of CO2 emissions which aim to reduce vehicle fuel consumption.
Valeo Service Australia
Valeo Service, part of the Valeo Group, is the automotive aftermarket specialist worldwide.
Established in 1923. Now 100 years later, Valeo is a partner to major automakers and operates in 29 countries, making it one of the world's leading automotive suppliers and the biggest clutch manufacturer in the world.

SOGEFI FILTER DIVISION
SOGEFI, an aknowledeged leader, produces some 190 million Oil, Fuel, Engine Air and Cabin Air filters, per year. 54% of SOGEFI sales are achieved with major worldwide vehicle manufacturers, both of passenger cars and commercial vehicles.
Purflux supply to some of the following manufacturers: Alfa Romeo, Aston Martin, Audi, BMW, Chrysler, Citroen, Ferrari, FIAT, Ford, Geely, General Motors, Honda, Lancia, Land Rover, Mahindra, Maserati, Mercedes-Benz, Nissan, Opel, Peugeot, Renault, SEAT, Skoda, Tata, Toyota, Volkswagen and Volvo.
Thanks to its world class brands: Coopers, Fiaam, Fram and Purflux.
Tecnocar, SOGEFI also satisfies the needs of its Aftermarket customers in every country. Purflux, the " chevron " brand, synonymous with Original Performance, is the leading Sogefi name both in the Original Equipment and Independent Aftermarket fields.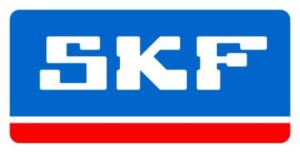 Installing confidence for more than 100 years.
SKF Group is the leading global supplier of products, solutions and services within rolling bearings, seals, mechatronics, services and lubrication systems.
SKF Vehicle Service Market deals with the aftermarket for cars and commercial vehicles all over the world.
SKF is much more than a components supplier — our engineers fall back on a century of SKF expertise to improve overall system reliability, safety and efficiency.
SKF consists of three divisions: Industrial Division, Service Division, and Automotive Division, servicing automotive OEMs and aftermarket customers.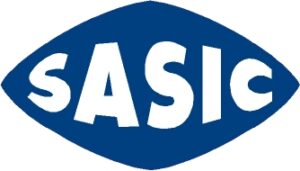 Producing spare parts for passenger cars and utility vehicles since 1927, Sasic has surrounded itself with reliable and efficient partners to offer you quality products. Today, Sasic are the European leader in rubber-metal parts for French cars.
Their range covers most passenger cars and utility vehicles found in Europe: Audi, BMW, Citroën, Fiat, Ford, Iveco, Lancia, Mercedes, Nissan, Opel, Peugeot, Renault, Seat, Skoda, Volkswagen…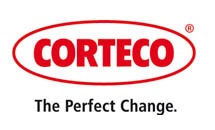 CORTECO is the specialist for the independent aftermarket (IAM) within the Freudenberg Group.
Specialising in engine and gearbox gaskets and seals, engine mountings, gearbox mountings and suspension components. Also, offering other service parts such as cabin air filters. Freudenberg products are already established worldwide as Original Equipment parts in the OEM market.

A historic brand with a worldwide reputation.
In 1991, Vernet decided to bring back the historic Calorstat® name, originally created in 1927, a brand that is known and recognized in the world of automotive parts. In 2013, its spare parts business represented 21% of Vernet's turnover.
Carlorstat by Vernet ® boasts a wide range of products including thermostats, thermostat housings, switches, radiator caps and lambda sensors.
All logistics activities are based in Cinq-Mars-La-Pile, France with presence in South America via the subsidiary MLH Vernet (Argentina).
Carlorstat by Vernet ® exhibits at some the world's leading trade shows: Automechanika (Germany) and Equip 'auto (France).

An award winning company achieving 1st place in the Peugeot supplier awards 2016 and 1st place in the Renault supplier awards in 2014.
LPR currently operates throughout the world with production plants in 2 countries and warehousing in 6 countries. LPR is sold in over 76 countries, demonstrating its strength as a global brand.
With over 60 years of history, growth, conquest & evolution, LPR's roots trace back to 1952 in Brescia, Italy where Pietro Arici set up a factory for high precision machining, specialising in the production of Original Equipment (OE) brake hydraulics.
In 1977, Pietro's son and new president Luciano Arici transferred the factory to Piacenza, Italy and the name 'LPR' was first introduced. The move brought with it a new focus towards clutch and brake hydraulics, and the new management vision along with significant investment in plant and tooling quickly established LPR as a world leader for quality and innovation. In the early to mid-nineties, LPR extended their range to include brake pads and shoes.
Throughout LPR's history, high levels of expertise have been developed through continuous research and feedback from within the market. Consistent dedication, co-operation and hard work continue to affirm LPR's position as a world leader in the production of brake friction, brake hydraulics and clutch hydraulics.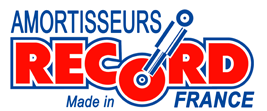 A quality supplier of shock absorbers from France, a family run business who have been making quality shockers for over fifty years!
Established in 1957, Record-France produced their first crimped shock absorber in 1960.
For more than 50 years Record has supplied vehicle makers with original equipment products for light and heavy vehicles, developed a wide range to the independent aftermarket and designed and manufactured shock absorbers for various industrial applications.

Borg & Beck is an established world-wide supplier of premium quality automotive components to the vehicle aftermarket, with over 100 years' history of engineering excellence and OE pedigree.
The product portfolio offered by Borg & Beck includes an extensive range of chassis, engine and braking components consisting of over 37,000 part numbers.
With the headquarters located in England, and with multiple locations around the world, the company works hard to build long standing customer relations. The focus has been and always will be on delivering excellent availability, leading ranges of premium quality products and providing exceptional customer service.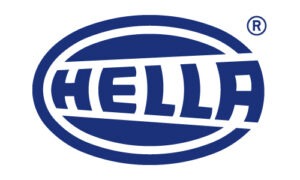 HELLA Australia Pty Ltd was established in 1961 in Mentone, Australia, and is part of the worldwide group HELLA GmbH & Co. KGaA, Lippstadt.
The company's main operations are the design and manufacture of automotive lighting equipment and independent aftermarket sectors of the automotive, mining and marine industries.
HELLA Australia's aftermarket portfolio includes the entire HELLA product range, the MANN Filter aftermarket filtration range, the HELLA Marine product range and Behr Hella Service for premium quality engine cooling and thermal management products.

Located in France and created in 2009, the Hutchinson Automotive Aftermarket offers a complete range of spare parts resulting from its skills as first-fit manufacturer. As a first-rank equipment supplier and partner of the main international automobile manufacturers, Hutchinson also supplies many independent spare parts distributors. Hutchinson Automotive Aftermarket has a complete range of original quality products to guarantee reliable repairs.
This range includes…
– Belt transmissions: kits, distribution and accessories belts and rollers.
– Anti-vibration parts: engine supports, hinges and suspension mounts.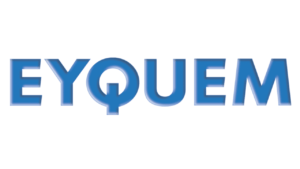 For more than 100 years, EYQUEM have worked in collaboration with automotive car makers in developing high-performance and less polluting engines. This confers the company the status of historical and preferred partner of car manufacturers.
Their products allow improved fuel economy, fewer emissions and better vehicle safety. Eyquem became part of the Beru group in 2003 and was acquired by American company Federal-Mogul in July 2012; an expansive supplier of products and services to global manufacturers and servicers of vehicles and equipment in automotive, commercial, marine, rail, aerospace and industrial markets – and more.
EYQUEM is the world's oldest leading spark plug brand still in activity. Eyquem have a large range of spark plugs and glow plugs to cover a large range of vehicle applications. All of Eyquems glow plugs we stock are made in Germany

Since 1921, Nissen's have developed, manufactured, and supplied a wide range of air conditioning and engine cooling solutions for the independent automotive aftermarket all over the world. Today, Nissen's employs more than 1,000 dedicated employees across the globe, deriving products and services from a desire to supply the optimum solution to any need.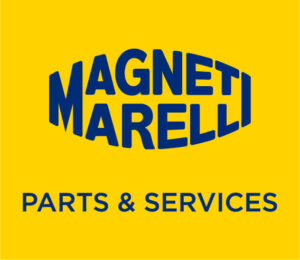 Magneti Marelli is an international company founded in Italy in 1919, committed to the design and production of hi-tech systems and components for the automotive sector.
Based in Italy (Corbetta, Milan), Magneti Marelli specialise in the following:
Electronic Systems, Automotive Lighting, Powertrain, Suspension Systems, Exhaust Systems, Motorsport and Aftermarket Parts and Services.